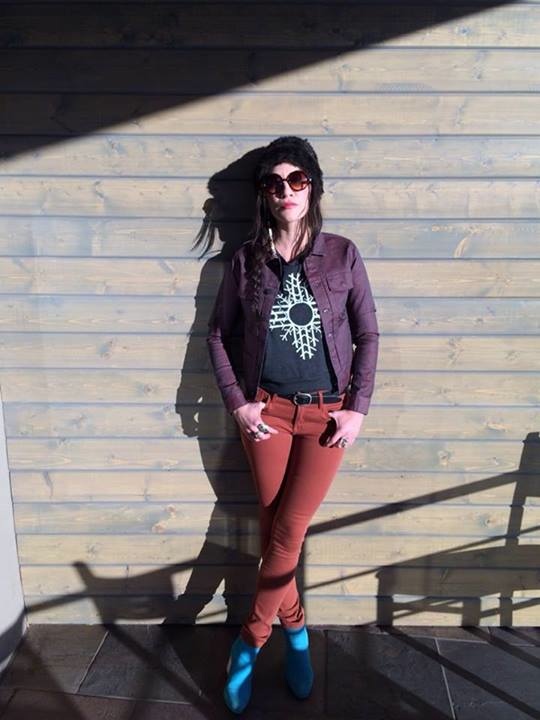 Marie Gurule is a local clothing designer and screen-printer devoted to creating quality stylish attire. Each design is hand-drawn and printed on the garment varying in placement to achieve a more individual look for each piece. The majority of the prints are done by hand-painting the design on a screen creating the stencil and then printed with water-based ink, making the entire process completely chemical free.
Her tattoo flash style drawing is influenced by her late Uncle Bill Wissman, Santa Fe's famous tattoo artist. Magpie, her children's line, depicting the nature of the southwest, is printed on second-hand clothing primarily supporting non-profit organizations. One of her more recent adult lines, La Onda, represents New Mexico pride in the more fashionable way.
Marie started out by drawing on used clothing to cover up blemishes, which later developed into screen-printing her designs. She has spent most of her life in Santa Fe and has helped out since she was a young girl at her Aunt's consignment store, Double Take, surrounded by creativity and inspiration to find new ways to reuse items. She has traveled and studied all over Latin America, which has further broadened her artistic ideas and encouraged her to preserve the uniqueness of New Mexican culture.